by Team Actors on February 10, 2023
Feb. 10, 2023—Josefina is a rising stand-up comic, an irreverent spirit who takes nothing seriously. Her religious younger sister Betsaida, on the other hand, takes everything seriously. When an illness upends Betsaida's life and Josefina becomes her caregiver, they're thrown together to rediscover all the history and humor, friction and affection that still fuel their relationship. La Egoista explores the bond between sisters, the cost of caregiving, and the hilariously fine line between selfish and selfless. Performances are in English in the Bingham Theater, with closed captioning in English and Spanish on Sunday, February 12 at 2 p.m. and Thursday, February 16 at 7 p.m. Performances run Feb. 8-19, 2023.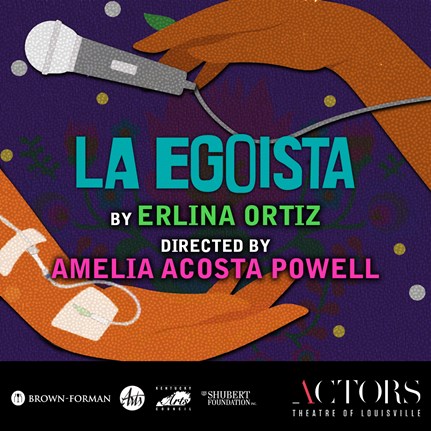 https://www.actorstheatre.org/shows/2022-2023/la-egoista/
Commissioned and developed by Live & In Color, the play is the winner of the 2022 National Latine Playwrights Award and was featured at the 2022 Latinx Theatre Commons (LTC) Comedy Carnaval. Playwright Erlina Ortiz's additional credits include an ATCA/Steinberg New Play Award Citation and selection for the O'Neill National Music Theatre Conference. She is the Co-Artistic Director of Power Street Theatre in Philadelphia. 
Directed by Amelia Acosta Powell, Actors Theatre of Louisville's Impact Producer and Co-Director of Artistic Programming, La Egoista features the exemplary work of actors Guadalís Del Carmen and Kimberly Gómez.
A cross-section of several vibrant forms of theatrical storytelling, La Egoista employs elements of stand-up comedy, bawdy humor, well-observed family dynamics, whimsical puppetry, and even audience participation. The dynamic between these sisters is intricately layered: One navigates the world through her faith, and the other has a personal mission to "tell jokes, to slightly offend people while they are laughing." When chronic illness forces the sisters into proximity, the delicate balance of their relationship is tested in a relatable exploration of how families reconcile differences.

In addition to offering closed captioning in English and Spanish on select dates, Actors Theatre of Louisville is excited to partner with Louisville-based Spanish-language theater company Teatro Tercera Llamada on a dramatic reading of La Egoista in Spanish, translated by Cristina Fernandez. Featuring Louisville actors Jomaris DeJesus, Judith Gonzalez, and Xenia Miller, the reading will take place Saturday, February 11 at 4 p.m. in the Victor Jory Theater at Actors Theatre of Louisville. The event is free, and no ticket is required.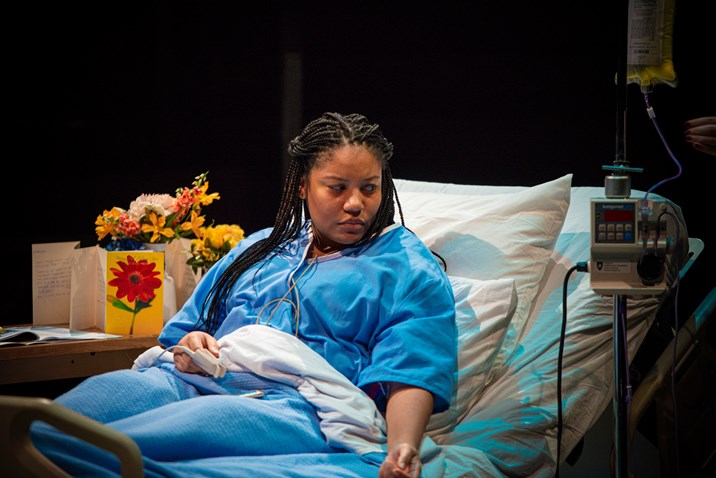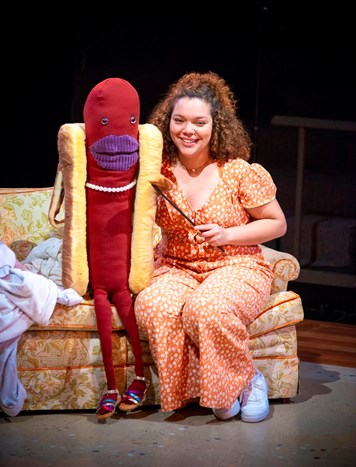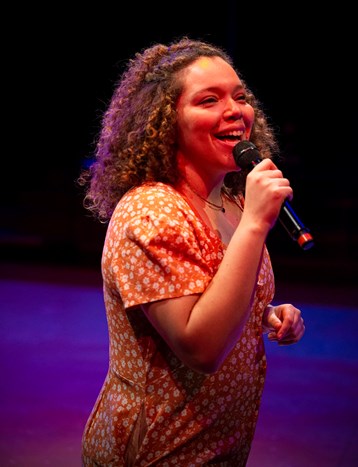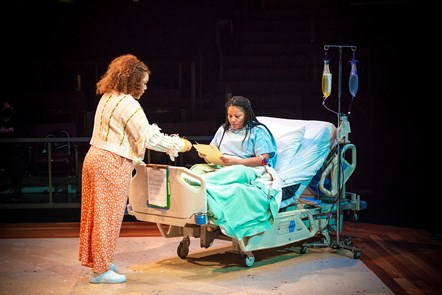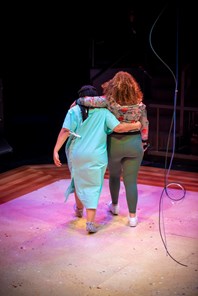 Top: Guadalís Del Carmen
Center: Kimberly Gómez
Bottom: Kimberly Gómez and Guadalís Del Carmen
Photo Credit: Yunier Ramirez and Actors Theatre of Louisville
---
The creative team for the world premiere production of 
La Egoista
 includes Scenic Designer Tara Houston, Costume Designer Sonia Yvette Álvarez, Lighting Designer Christina Barrigan, Composers Rhythm Science Sound, Sound Designer Paul Doyle, Puppet Designer Isaac Fosl-van Wyke, Dramaturg Amy Wegener, Stage Manager Carolina Arboleda, and Assistant Stage Manager Caitlin Body. For the full list of credits, please click 
here
.
---
Safety Protocols
Actors Theatre of Louisville has removed masking from our safety protocols. Audiences are encouraged but not required to mask.
More information on our safety protocols.
---
Please contact Communications Coordinator Ben Gierhart at bgierhart@actorstheatre.org to discuss comps and coverage opportunities. We appreciate your support as we reimagine a 21st-century theatre where art, technology, and social transformation meet for a Storytelling (r)Evolution.
---
Supported By: