by Charlotte Stephens on December 10, 2019
Impacting the Community through Art Theatre is meant to delight and entertain, but also to inspire and incite change. The Community Conversation series is an expression of Actors Theatre's mission to create a brave space for dialogue. Using the stories on our stages as a jumping-off point, this annual conversation unites leaders from across Louisville to discuss the issues that affect our community.
Now in its 15th year, the Community Conversation will use Once on This Island to launch into a discussion about disaster relief, social justice and action. We have seen a profound and positive impact provided by the Community Conversation through the years, and we are excited to offer Actors Theatre as a center for such vital dialogue. This evening will also feature Teen Night for Once on This Island, and we invite all teens (grades 8–12) to join us with a specially priced $10 ticket. (See the Events listing at the back of this issue for more information.) As we discuss our community's future, it's crucial that we include the voices of the next generation.
JOIN THE CONVERSATION | Friday, February 7
• 6:30 p.m. Reception    • 8 p.m. Performance    • Discussion following the show
Learn more about the Community Conversation.


Transformative Community Partner: WaterStep
WaterStep is an international organization based in Louisville that serves communities without clean water. Their goal is to empower these communities to solve their own long-term water needs. Providing simple tools and effective training, WaterStep has aided communities from Kenya to Puerto Rico to right here in Kentucky.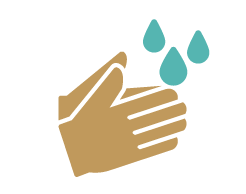 Worldwide 748 MILLION people live without clean water.

1,400 CHILDREN die every day from diseases linked to the lack of safe water and adequate sanitation and hygiene.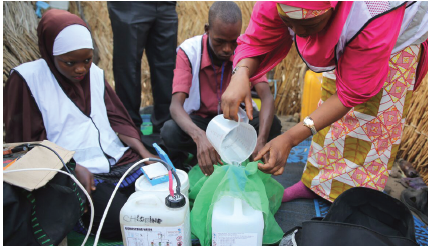 In Nigeria, the WaterStep BleachMaker creates bleach that is strong enough to kill the Ebola virus, using salt, water, and a power source.
WaterStep volunteer Dr. Joe Jacobi trains community members on how to operate water systems during a recent trip to Puerto Rico.
HOW YOU CAN HELP
On behalf of WaterStep, we'll be collecting shoes through January and February.
By donating your new and gently used shoes to WaterStep, you'll help fund safe
drinking water projects all over the world. Shoes are sold to an exporter and funds
received help bring clean water to those in need. Bring a pair to donate next time
you're at the theatre!