About the Game
Set during four pivotal epidemics that changed history, Plague Doctor: Contagion 430 BCE – 2020 AD is a first-person narrative adventure about greed, compassion, and courage in times of crisis.
Roam the streets of Athens, recording the effects of a mysterious virus so that future generations might recognize and treat it. Inspect the merchant ship Grand-Saint-Antoine for signs of the plague as an official of the Marseille sanitation authority. Bring an exploding influenza outbreak under control in Philadelphia, mere weeks after the super-spreader Liberty Loan parade. Experience the disorienting reality of quarantine in Louisville, while protests against racial injustice rock the city.

A compact, linear narrative
Plague Doctor: Contagion 430 BCE – 2020 AD is a walking simulator game, driven by player exploration and immersive storytelling rather than combat or puzzles. The full game is expected to take around one hour to complete.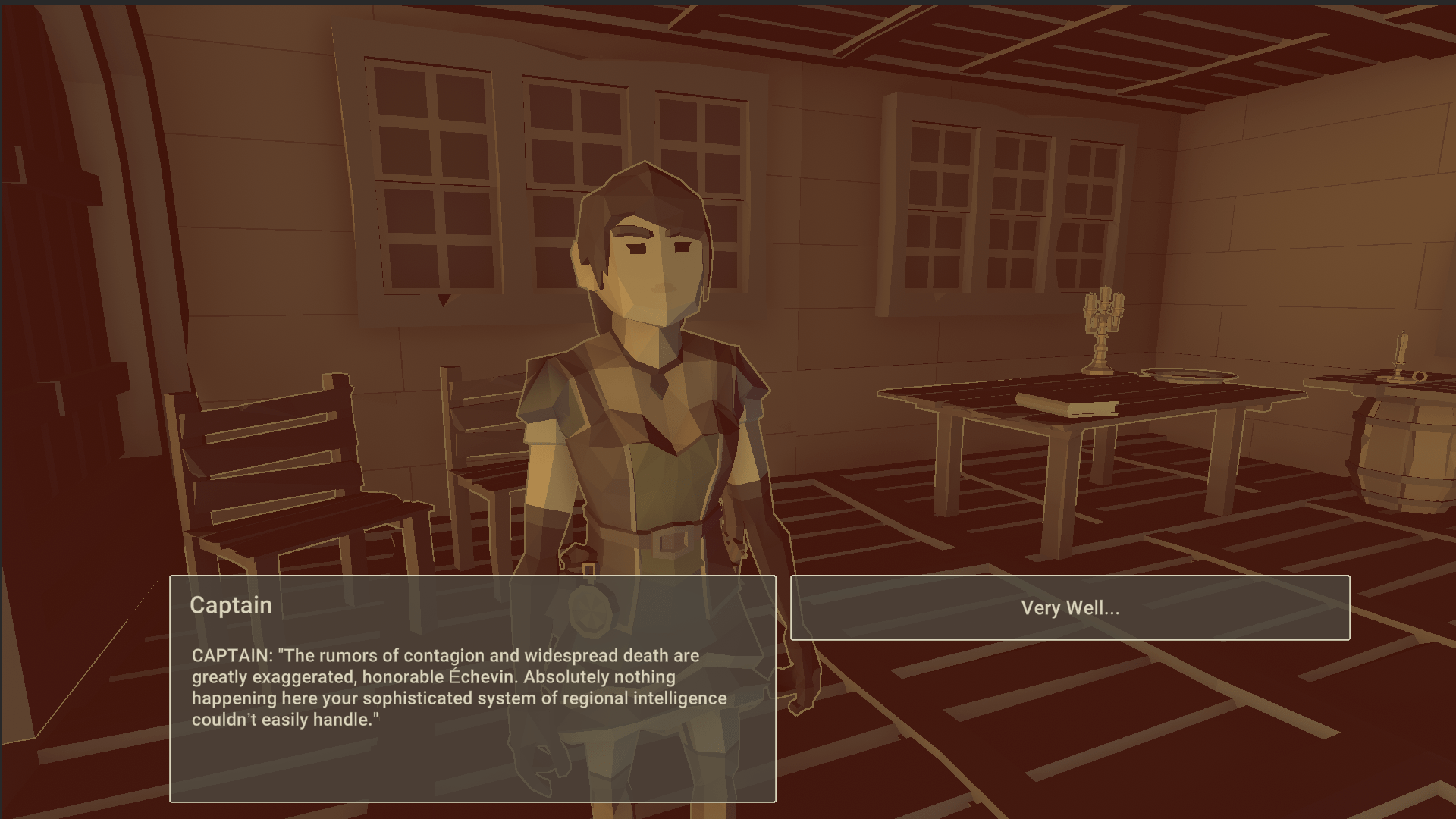 Audience Advisory: Stylized depictions of dead bodies and burning bodies, descriptions of death and disease, and strong language.
Frequently Asked Questions
Do I need a high-powered gaming PC to play this?
No! All you need is a PC or Mac computer. For a specific list of system requirements, please visit Steam. You will not be able to play the game on a mobile device.
Where can I purchase and play the game?
Plague Doctor: Contagion 430 BCE–2020 AD is hosted on Steam, an online platform and store for games. Signing up for an account is free, and there are no ongoing fees to use the service. The first thing you'll need to do is download the Steam app to your computer and create a free account if you don't already have one.
Watch the video tutorial here, or keep reading for more instructions.
How to Install Steam:
1. Go to https://store.steampowered.com and click "Install Steam" at the top of your screen.
2. Install Steam to your computer.
3. Once it's done installing, open Steam. Click "Create New Account." You'll be prompted to enter your email address, and then you'll need to log into your email and click on the link from Steam to confirm your email address.
4. After you've verified your email address, Steam will prompt you to choose a username and password. Once you've done that, you can log in to Steam using the credentials you just created.
How to purchase and play Plague Doctor: Contagion 430 BCE–2020 AD:
1. You can only play Plague Doctor: Contagion 430 BCE–2020 AD through the Steam app, not through a web browser. You'll need to install the Steam app on your computer if you haven't already done so.
2. Log in to Steam and go to the Store tab at the top of the window. Search for "Actors Theatre of Louisville" in the search field on the top right of the window. Plague Doctor: Contagion 430 BCE–2020 AD should appear in your search results. Click on the game. 
3. Scroll down the page and click "Add to Cart." You'll be prompted to select a payment method and add your billing information.
4. Once you have completed your purchase, go to the Library tab and you'll find Plague Doctor: Contagion 430 BCE–2020 AD in your list of games. Click on it, and then click "Install." When the game has completed downloading, click "Play."
The second two chapters of the game will be delivered as a free update to the game in Steam once they're available. We'll update this page at that time.
Enjoy the game!
Back to the top of the page