by Elizabeth Greenfield on April 23, 2020
In the theatre, the "call board" is a hub of information, the one-stop shop backstage for updates and news. During this period of isolation, I'll be checking in each week to share the latest from Actors Theatre.
1. Box Office operations
Our dedicated Patron Services team is hard at work from their remote offices. While we work to quickly reestablish live phone lines, please continue to email BoxOffice@actorstheatre.org. Someone will return your message within 48 hours. Your patience is appreciated as they respond individually to purchases, inquiries and requests.
2. Five more days of streaming
Virtual tickets are onsale through tomorrow, April 24. Streaming is available through Monday, April 27!
Stream Where the Mountain Meets the Sea and Are You There? with a virtual ticket that puts you in the front row from the comfort of your own home.
Already watched? Tell us what you think using #ActorsTheatreDirect on Facebook, Twitter or Instagram.
3. A message to subscribers
"At this time, we are reconfiguring our season calendar and will not be producing the previously announced June production of Chasin' Dem Blues. Please know that we are hard at work planning for when we are able to gather again, and as a subscriber, you will be the first to know more." Chief External Relations Officer Patrick Owen.
4. Louisville Loves Theatre
Check out Audience Magazine, a digital publication dedicated to bringing you a behind-the-scenes look into Louisville's performing arts during this time of reflection and artistic creation.
Enjoy exclusive interviews with sector leaders, articles about performers, previews of the upcoming season, and more.
5. Pets of Actors Theatre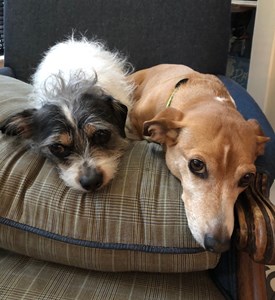 We're shining the spotlight on the co-stars of our video meetings: the pets who are all officially now members of Team Actors.
Gus and Ruby sure are glad to see you; they're the lucky pups of Norman Dixon (Executive Assistant) and Patrick Owen (Chief External Relations Officer).
---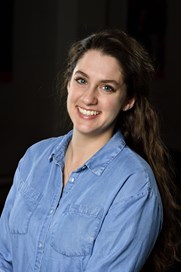 Be well and don't forget we're here for you. Please don't hesitate to reach out.
Elizabeth Greenfield
Director of Communications & Patron Experience
egreenfield@actorstheatre.org
Ticketing Questions: boxoffice@actorstheatre.org 
Other inquiries: info@actorstheatre.org