by Elizabeth Greenfield on April 30, 2020
In the theatre, the "call board" is a hub of information, the one-stop shop backstage for updates and news. During this period of isolation, I'll be checking in each week to share the latest from Actors Theatre.
1. Irving Berlin & Mother's Day
There's no business like show business to make you smile right now. We're delighted to announce a special, one-time only live streamed performance of Hershey Felder as Irving Berlin! Celebrate Mother's Day with this audience favorite.
Join us on May 10 at 8 PM EST to enjoy classics from the American songbook.
2. Tell us what you think
Did you watch Are You There? or Where the Mountain Meets the Sea? Since you were our first virtual audience, tell us about your experience so we can make it better moving forward.
3. Subscriber seats
We look forward to when we can gather again! The deadline to save your seats is now Friday, May 1.
Do you have a system credit? You can apply the amount to this purchase. Email us at BoxOffice@ActorsTheatre.org with your preferred contact information and we can walk you through the process.
4. Thanks, Fund for the Arts
Fund for the Arts has expanded its annual fundraising campaign to become the Cultural Lou Recovery Campaign. The Cultural Lou Recovery Campaign is in partnership with the Arts & Culture Alliance, an 85-member advocacy organization for local arts, culture, heritage, science, and history organizations.
Help support the immediate and long-term recovery needs of our arts and culture community. Please make a gift today.
5. Pets of Actors Theatre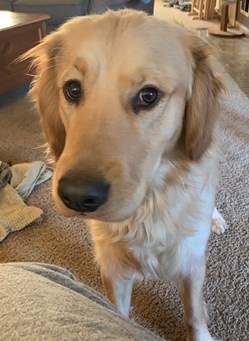 We're shining the spotlight on the co-stars of our video meetings: the pets who are all officially now members of Team Actors. 
Scout is ready for a hug now, please. He keeps Julie Gallegos (Season Ticket Manager) company.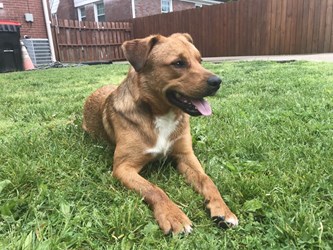 SPECIAL ADOPTION NEWS: Brandon Meeks (Artist-in-Residence) shared his fostered pup, Easton, a 1 to 2-year-old lab/shepherd mix. Very smart cuddler who loves long walks, riding in cars, and running around the yard.
Interested in adopting Easton? Visit the Kentucky Humane Society website, complete an application and ask about Easton in their virtual counseling session!
---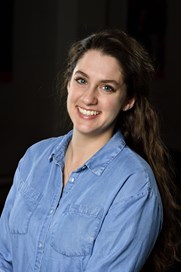 Be well and don't forget we're here for you. Please don't hesitate to reach out.
Elizabeth Greenfield
Director of Communications & Patron Experience
egreenfield@actorstheatre.org
Ticketing Questions: boxoffice@actorstheatre.org 
Other inquiries: info@actorstheatre.org