by Elizabeth Greenfield on May 07, 2020
In the theatre, the "call board" is a hub of information, the one-stop shop backstage for updates and news. During this period of isolation, I'll be checking in each week to share the latest from Actors Theatre.
1. Mother's Day livestream info
Have you purchased tickets to the special presentation of Hershey Felder as Irving Berlin, performed live from Florence, Italy? Look out for an email with streaming instructions and the viewing link tomorrow (Friday).
The virtual experience will last 72 hours after the live performance. Tickets must be purchased by Thursday, May 7.
2. Tune in on Wednesdays
#ICYMI We're hosting live conversations on Wednesdays at 4PM on Facebook. Recent topics have included choreography from Robert Barry Fleming, the dos and don'ts of auditioning, and insight into creating new work.
Check out the archive here and follow Actors Theatre for the latest.
3. Box Office contact info
Our dedicated Patron Services team is hard at work from their remote offices. While we work to quickly reestablish live phone lines, please continue to email BoxOffice@actorstheatre.org. Someone will return your message within 48 hours. Your patience is appreciated as they respond individually to purchases, inquiries and requests
4. Pets of Actors Theatre
We're shining the spotlight on the co-stars of our video meetings: the pets who are all officially now members of Team Actors.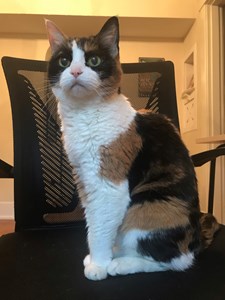 Juno is caffeinated and ready to work. Time to get online, Abigail Miskowiec (Learning & Creative Engagement Associate)!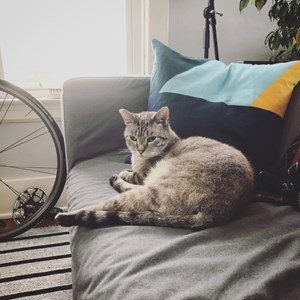 Miho once disappeared into the basement and wasn't seen for a month! Good thing Mary Bainbridge (Manager of Community Partnerships) is around for snuggles.
Reynolds loves watching the birds and knocking over cups. He keeps Charlotte Stephens (Marketing & Communications Coordinator) on her toes. 
---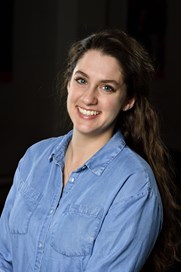 Be well and don't forget we're here for you. Please don't hesitate to reach out.
Elizabeth Greenfield
Director of Communications & Patron Experience
egreenfield@actorstheatre.org
Ticketing Questions: boxoffice@actorstheatre.org 
Other inquiries: info@actorstheatre.org