A Virtual Exhibition Of New Work And Emergent Technologies
Actors Theatre of Louisville is an arts and culture organization as social enterprise—an interdisciplinary laboratory where art, emergent technology, and social transformation meet for a storytelling (r)evolution.
The Humana Festival of New American Plays has always been about bringing together extraordinary artists and expanding the possibilities of form and content, and in that spirit, this year we're transforming our annual celebration of world premieres into a 2021 virtual exhibition of new work and emergent technologies. 
Projects will become available on a rolling basis over the coming months. Share your email to stay in the know!
More about the 2021 Humana Festival
This year's Humana Festival continues Actors Theatre of Louisville's evolution as a company that embraces transmedia storytelling on multiple platforms. Adding to our growing library of digital experiences, we'll be rolling out projects that seek to transport audiences into surprising, previously unimagined story worlds where you can journey with a young Blues singer or with history-making athletes through virtual and extended reality, immerse yourself in an interactive video game that unfolds in four historic time periods, jam at an R&B concert in a virtual pub and supper club, join a community built online over email and ZoomOSC, and more.
Actors Theatre of Louisville's unique creative innovation partners in this laboratory include narrative technology company Wolf 359, the Louisville-based game development studio Two Scoop Games, nurse, dancer, and Artistic Director Tara Rynders of The Clinic, and Crux Cooperative, a Black-led home for artists working in XR. These remarkable collaborators, hailing from our home state and around the globe, share the aim of building new bridges across disciplines and communities. By bringing them together with many other formidable talents, Actors Theatre of Louisville is investigating how the intersection of art, civic discourse, liberatory practices of anti-oppression, and emergent technologies can aspire to bring about socioeconomic transformation, abundance and prosperity in comprehensive health and wellness outcomes, through an investment in holistic human-centered service and creative artmaking.
Made possible by a generous grant from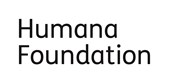 additional support from: