by Elizabeth Greenfield on April 16, 2020
In the theatre, the "call board" is a hub of information, the one-stop shop backstage for updates and news. During this period of isolation, I'll be checking in each week to share the latest from Actors Theatre.
1. Box Office Operations
All offices are closed until further notice, pursuant to government mandates. Our dedicated Patron Services team is working remotely at a reduced capacity. Your patience is appreciated as they respond individually to purchases, inquiries and requests. Should you need assistance, please email BoxOffice@actorstheatre.org. Someone will return your message within 48 hours. 
2. Virtual Tickets Extended!
Virtual Tickets Extended! Thanks to popular demand, online streaming for Humana Festival production Are You There? and Where the Mountain Meets the Sea will extend by one week. You can now book through April 24 and stream through April 27.
Thanks to our ticketing partners who are bringing these world premieres to audiences across the country.
3. Subscriber Seats
The deadline to save your seats is now Friday, May 1. Thank you for your support!
Do you have a system credit? You can apply the amount to this purchase. Email us at BoxOffice@ActorsTheatre.org with your preferred contact information and we can walk you through the process.
4. Actors Theatre Direct is more than virtual tickets!
From talkbacks to live panels and coaching sessions, Actors Theatre Direct features creative content to enrich lives…from beyond the stage! Check out upcoming events here.
5. Pets of Actors Theatre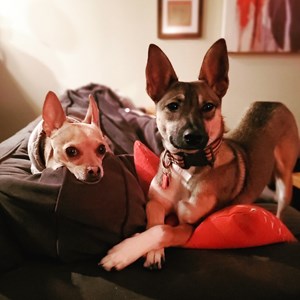 We're shining the spotlight on the co-stars of our video meetings: the pets who are all officially now members of Team Actors. 
Say hi to Penny and Olive; both of them must have slayed their audition with Artistic Producer Emily Tarquin.
---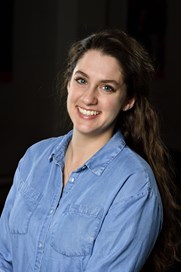 Be well and don't forget we're here for you. Please don't hesitate to reach out.
I'm saving you a seat,
Elizabeth Greenfield
Director of Communications & Patron Experience
egreenfield@actorstheatre.org
Ticketing Questions: boxoffice@actorstheatre.org 
Other inquiries: info@actorstheatre.org