Upcoming Events
Follow us on Facebook for more information on our upcoming virtual events!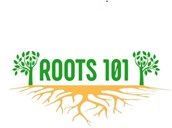 Donations to Actors Theatre Unscripted will be shared with Roots101: African American Museum. The Roots101: African American Museum is the museum dedicated to telling the story of the African-American journey from Africa and all ports in between.
---
Actors Theatre Unscripted presents
Teachers & Administrators on School Reopening
WEDNESDAY, AUGUST 12 AT 4 PM | FACEBOOK LIVE
Join this conversation with panelists Derrick Ashby, Charles Buntyn, Erica Lawrence, Julia McKay, James Racine, and Ronzell Smith, moderated by Erica Denise.